MAILING LIST
*required information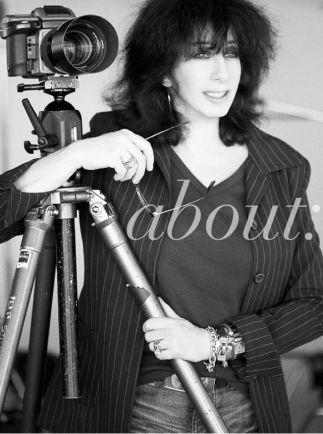 Palma Kolansky has been a top fashion and beauty photographer since the day she put down her artists brushes and picked up a camera. For more than three decades Palma has shot successful campaigns for global industry giants: Clairol, Maybelline, L'Oreal, Vidal Sassoon, Wella, Cover Girl, Avon, Revlon, Pantene, Victoria's Secret, Johnson & Johnson, Coca-Cola, Bloomingdales, Bergdorf Goodman, Macy's, Saks Fifth Avenue, Neiman Marcus, Target, and Sony Records, to name just a few.  She takes great pride in building long-term relationships with her clients and is involved in every aspect of creating the perfect image from concept to retouching.
Palma has traveled the world shooting top models and celebrities for magazines, advertising, and album covers, including ten covers for Harry Connick, Jr. who Palma has shot for over twenty-five years.
Palma has been a guest lecturer at The School of Visual Arts, Princeton University, and The Rhode Island School of Design.
As a fine artist Palma's images have been shown in galleries, been auctioned off to support major charities, and have appeared in many art publications.
She divides her time between New York City, the Hamptons, and Saratoga Springs, NY.